Child-Friendly Classrooms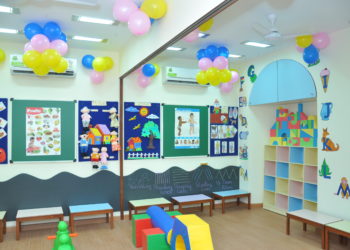 The classrooms are not only spacious but air-conditioned with CCTV monitoring.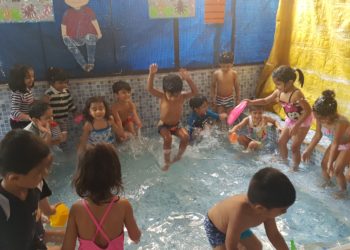 The school facilitates Splash Pool for water games, ball pool and other fun activities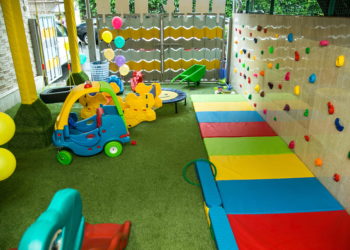 The school's playground is covered with beautiful green carpet and outdoor playing equipment like slide, see-saw, swing,  tricycles, and lots more for recreation.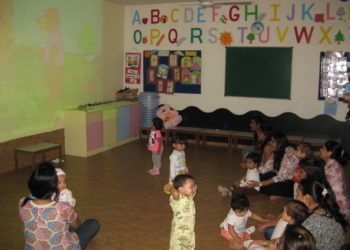 The school has a special Audio-Visual programme with a projector and educational material on a variety of topics taught through sound and visuals on the big screen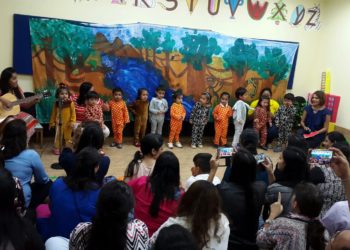 The school always encourages parents to join in the fun with their children and teachers by inviting them to all school events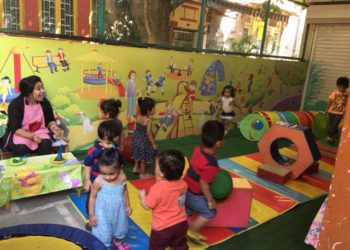 School's Soft Gym Play is an ideal program for development of physical and large motor skills of children ensuring complete safety.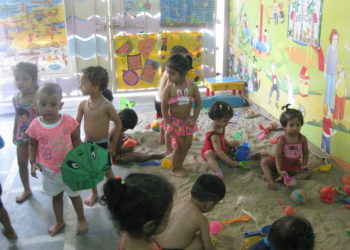 There is a sand-play area which the student can play in, and which can also be used on special occasions, like beach day and more.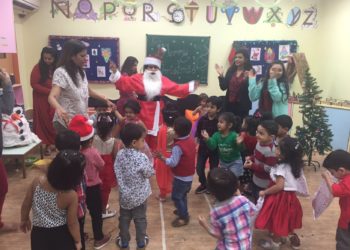 The school celebrates all festivals like Diwali, Holi, Christmas etc. Along with these, there are also special days like Farm day, Beach Day, Restaurant day etc.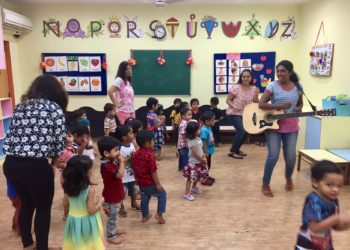 The school encourage's children to develop all their senses and music plays a big role in that. Part of this initiative is "Singing with Caroline", which is one of our very popular classes.